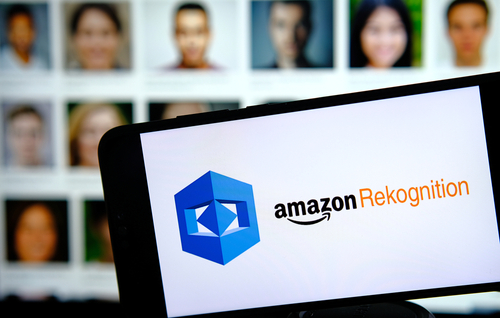 In recent years, Artificial Intelligence (AI) has transformed various industries by making them smarter, faster, and more efficient. One of the areas where AI has made significant strides in the image and video analysis. Amazon Rekognition is an AI-powered service that has revolutionized how pictures and videos are analyzed.
What is Amazon Rekognition?
Amazon Rekognition is a cloud-based service that uses advanced machine learning algorithms to analyze images and videos. It is designed to identify objects, people, text, scenes, and activities in visual media. This makes it useful for various applications, including security and surveillance, media and entertainment, e-commerce, and more.
How Amazon Rekognition works:
Amazon Rekognition uses deep learning models trained on massive datasets of images and videos. These models can recognize thousands of objects and scenes with high accuracy. When an image or video is uploaded to the service, Rekognition analyzes it and returns metadata about the content. This metadata can include labels that describe the objects and scenes in the media and information about facial expressions, emotions, and demographics.
Applications of Amazon Rekognition:
Amazon Rekognition has numerous applications across different industries. For example, it can be used for security and surveillance by identifying individuals and tracking their movements. This can help law enforcement agencies to monitor crowds during significant events or identify suspects in criminal investigations.
In the media and entertainment industry, Amazon Rekognition can be used to automate the process of tagging and categorizing images and videos. This makes it easier for content creators to manage large library media assets and improve the discoverability of their content.
Amazon Rekognition can also be used for e-commerce applications, such as product recognition and visual search. By analyzing images of products, Rekognition can automatically extract information about the product, including its name, brand, and features. This can help online retailers to improve their product search functionality and provide better product recommendations to customers.
Privacy and ethical concerns:
While Amazon Rekognition has numerous benefits, it has also raised concerns about privacy and ethics. Critics have raised concerns about the potential misuse of the technology for surveillance and the implications for civil liberties. Additionally, there have been concerns about the accuracy of facial recognition technology, particularly about issues of bias and discrimination.
Amazon Rekognition is an innovative AI-powered service that has revolutionized how images and videos are analyzed. Its advanced machine-learning algorithms can accurately identify objects, people, text, scenes, and activities, making it useful for many applications.